Singapore Changi AP is very Gorgeous. My flight arrived terminal3 at 5am.
Informations are written in English, Chinese, Japanese. Why Japanese?
My booked hotel's check-in time is 12am. in first time, I think just check baggage in hotel and go some gardens. but Its terrible hard rain and sunder storm, so I can not get out airport X).
There's no staff in SIM card shop. I use ATM and get 200SGD and asking information staff to where can I buy SIM card. its avail in money exchange booth. I bought 50SGD card but its too much high capacity. speed and connectivity are well good.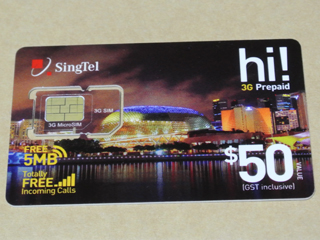 Breakfast. from left side: OtakOtak(Fish cake), Ikan bilis(Dried little fish) and chille Nasi Lemak(Rice witch cooked with coconuts milk), Kaya butter toast, Iced Milo 7.8SGD. its AirPort price so few expensive. Malay cuisine is not for with alcohol, so very spicy and deep sweet taste. its good.
I'm wondering with Coconut juice 1.8SGD. DuchMilk 2.5SGD. In coffee shop, Lemon tea 2.3SGD.
I use toilet to tidy up my clothes(Cause midnight flight…). In Japan, we hear that Singapore is very very clean city so if you drop some waste in street, soon police come and take penalty fine. but this toilet is not so clean than Tokyo Haneda or Narita AP. its suggestive matter for "Singapore is clean" is bogus. after that, I watch many dirty things in street.
I ended up in airport still 10am as rain stop. I think that hotel permit me to early check-in about 10:30 or 11:00. so get taxi and go. Taxi is cheap as everyone said it was. 16.75SGD for about 15km.