* This contents was written in after travel. not real time.
I use MRT North-East line and go Little India station. 2 indian men who sit neighbor seet talks for me with non-understood language. what's…?? after all, I got down train in Little India, but not outed examination. take opposite direction train and go Habor Front station. Serching internet for something interest, I ended up to go Sentosa Island.
I have no guidebook for Singapore. Did you know that?
I decide to go roapway station but ticket is much expensive 😛 . I drank 100Plus(It's very famous drink for Malay people) to be relax. and I realize that I have only 37SGD. so back Harbor Front station to use ATM.  Sentosa roapway ticket whitch I bought is able to return trip 3stations, The Jewel Box Station – Harbor Front – Sentosa Island with Coffee&Cake voucher. it costs 26SGD. In first, go Harbor Front to Sentosa. its very high in sky!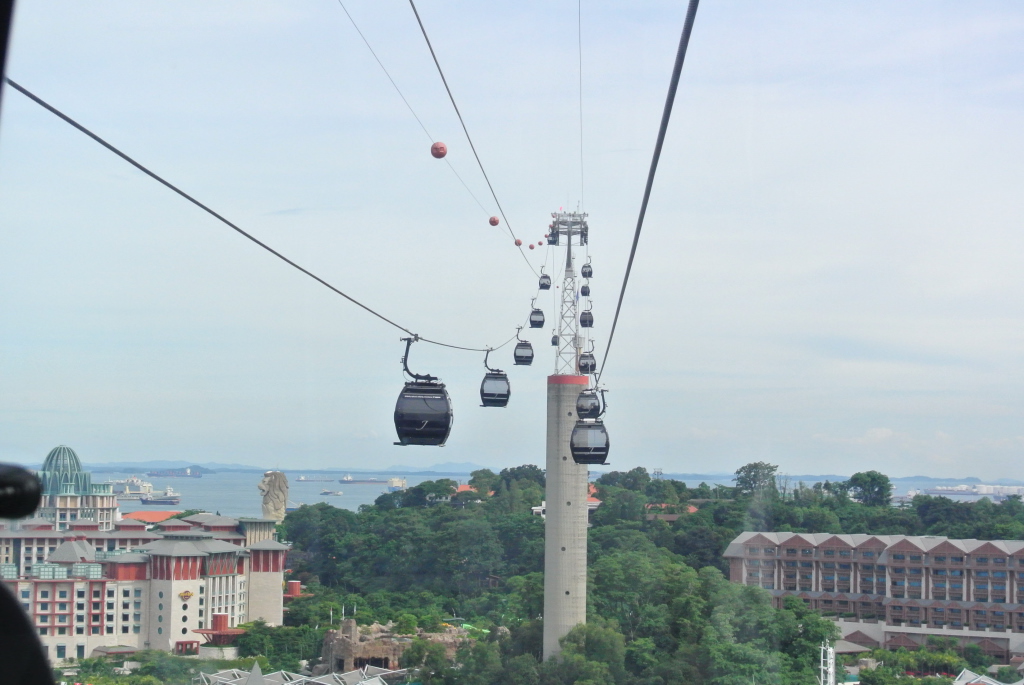 Nice view for city center.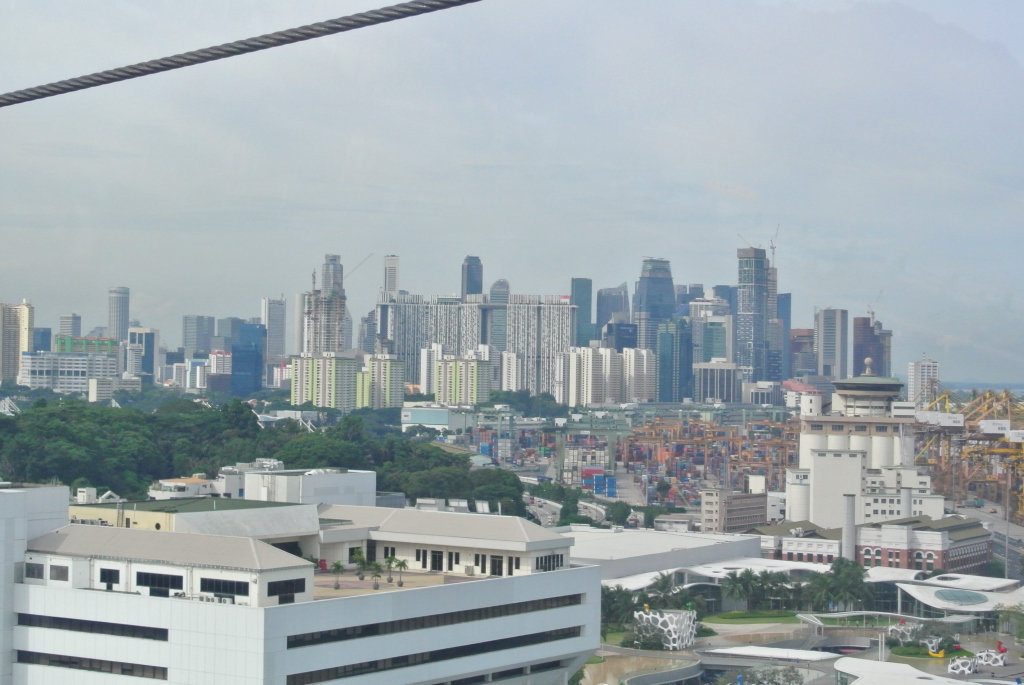 What a many ships in the bay!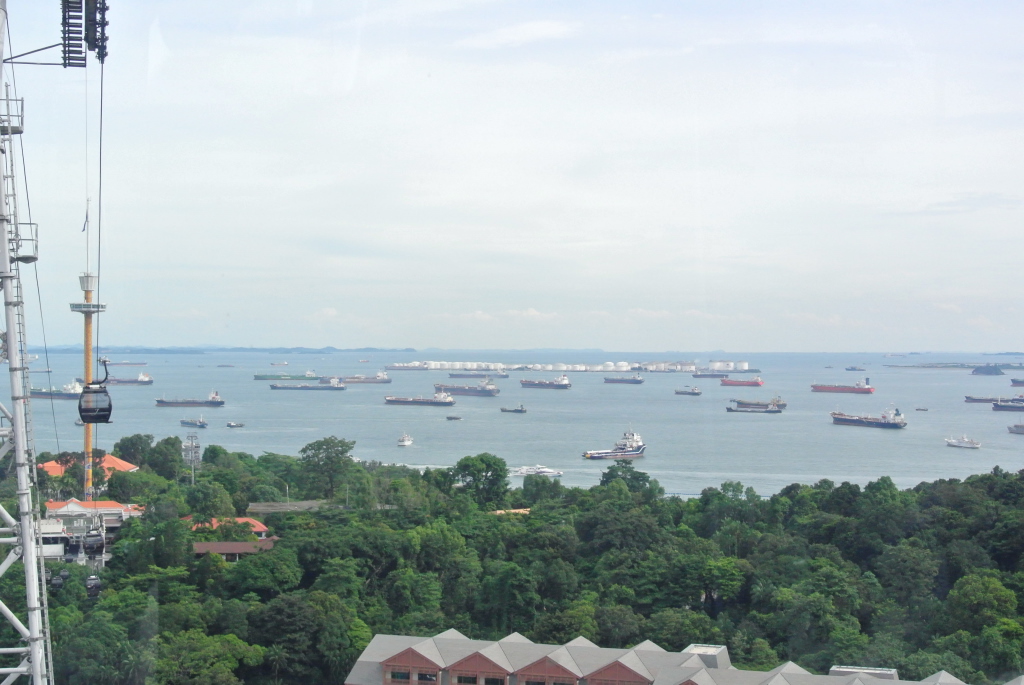 I arrived Sentosa. soon big Mar-Lion appears.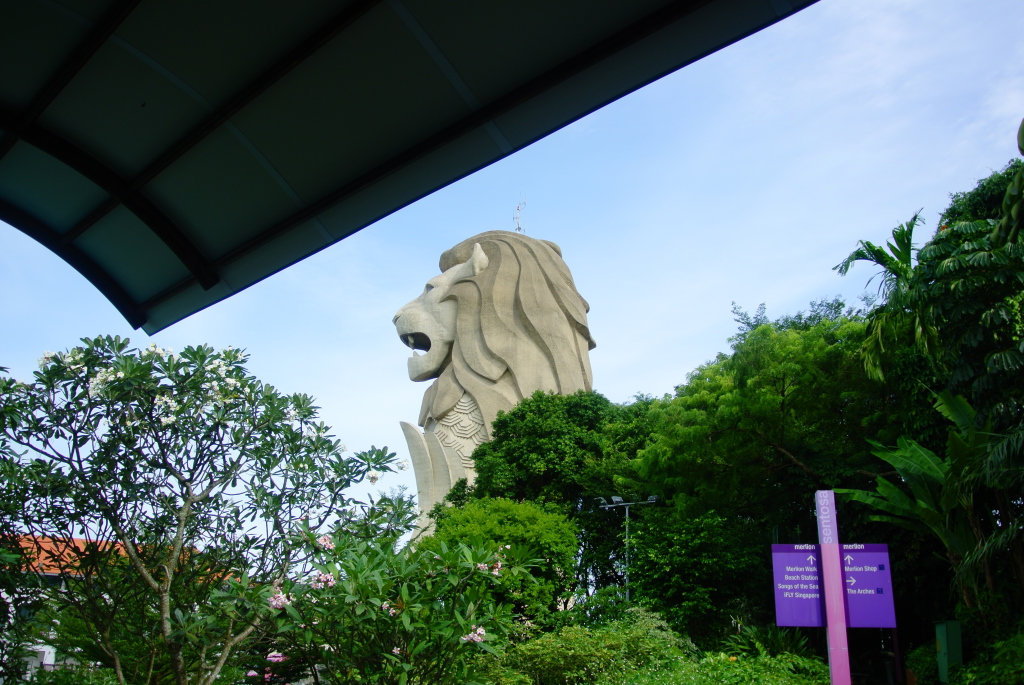 In KFC, taking 3.5SGD Iced tea for relux. and walk to Monorail station to go beach.
Very clear water.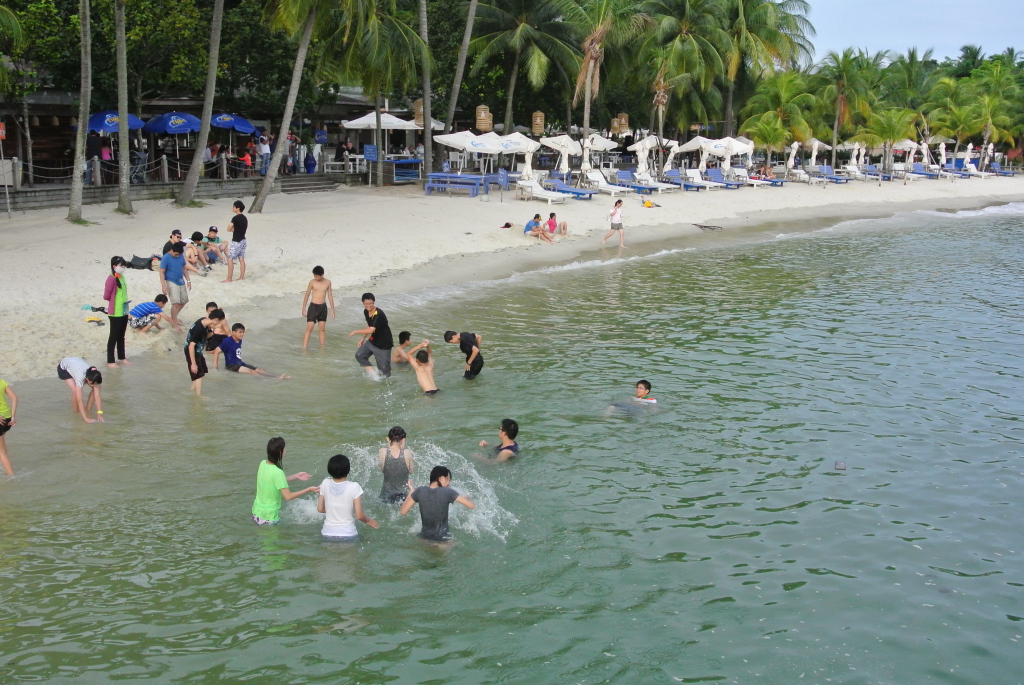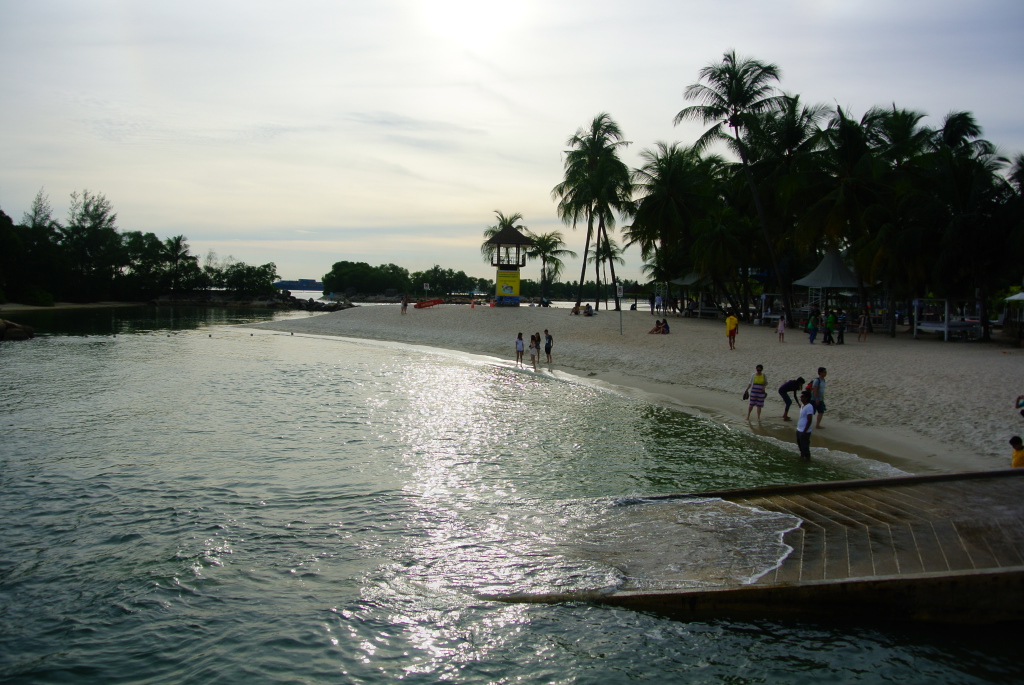 coconut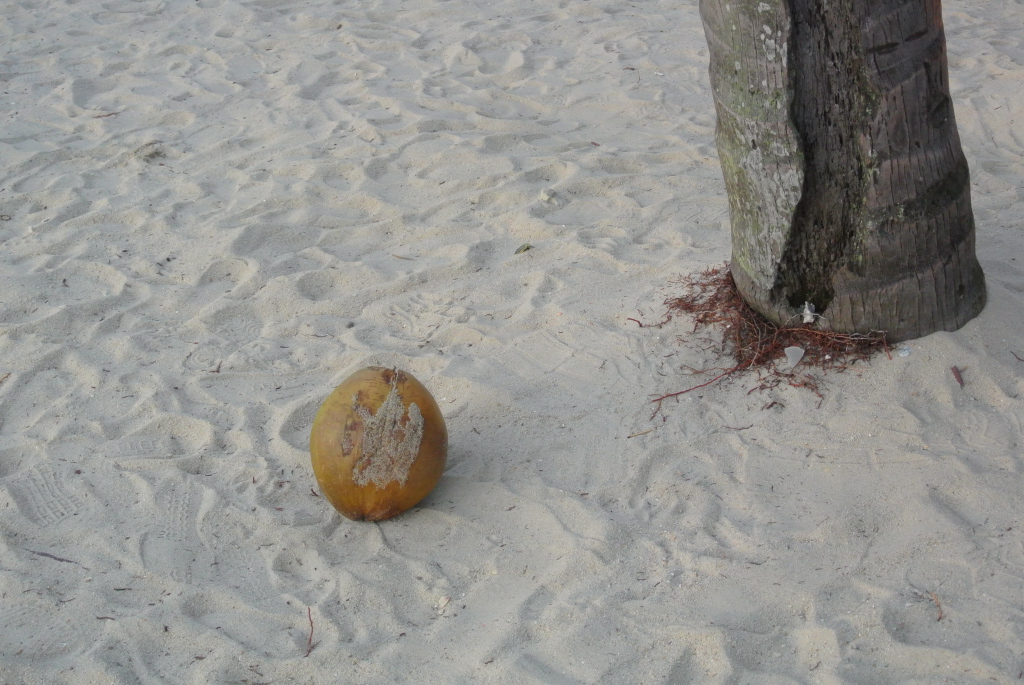 but today I don't have swimsuits and I ware long jeans, so cannnot play with water. I went entrance of beach and napping in bench around 2hours with Indian people. In nealy to Sunset time, go back beach and taking photo.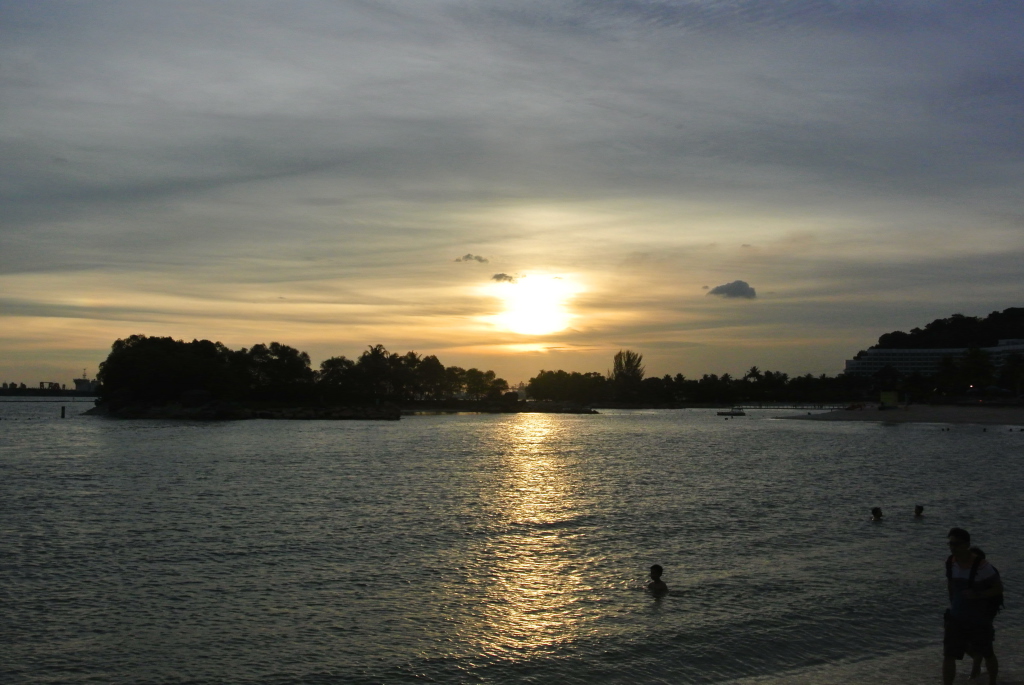 Like a commercial film….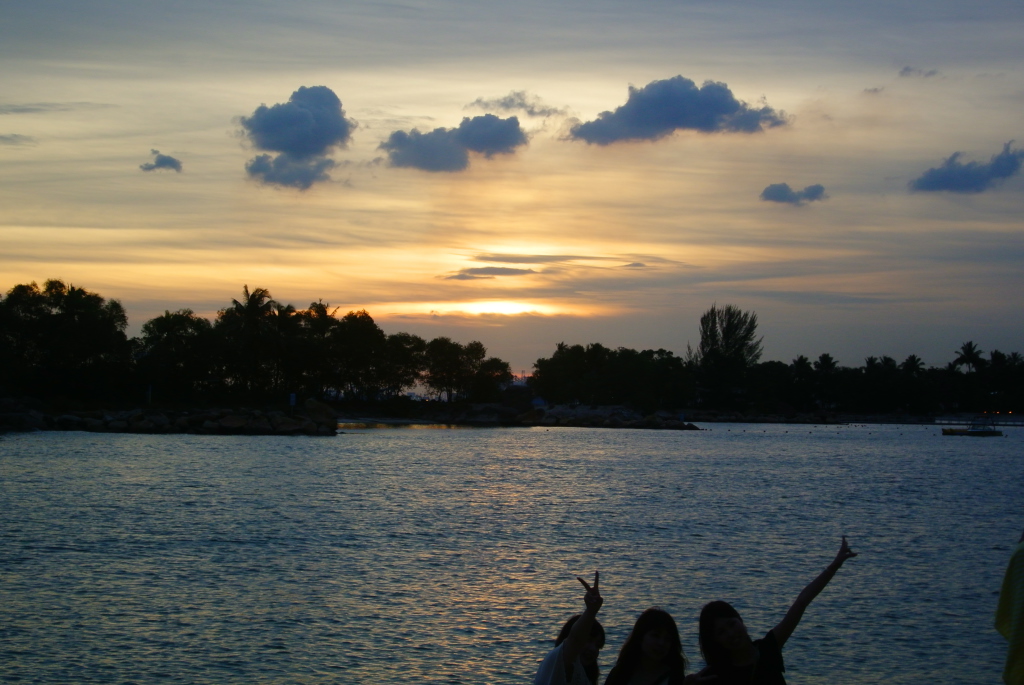 There's some Japanese girls.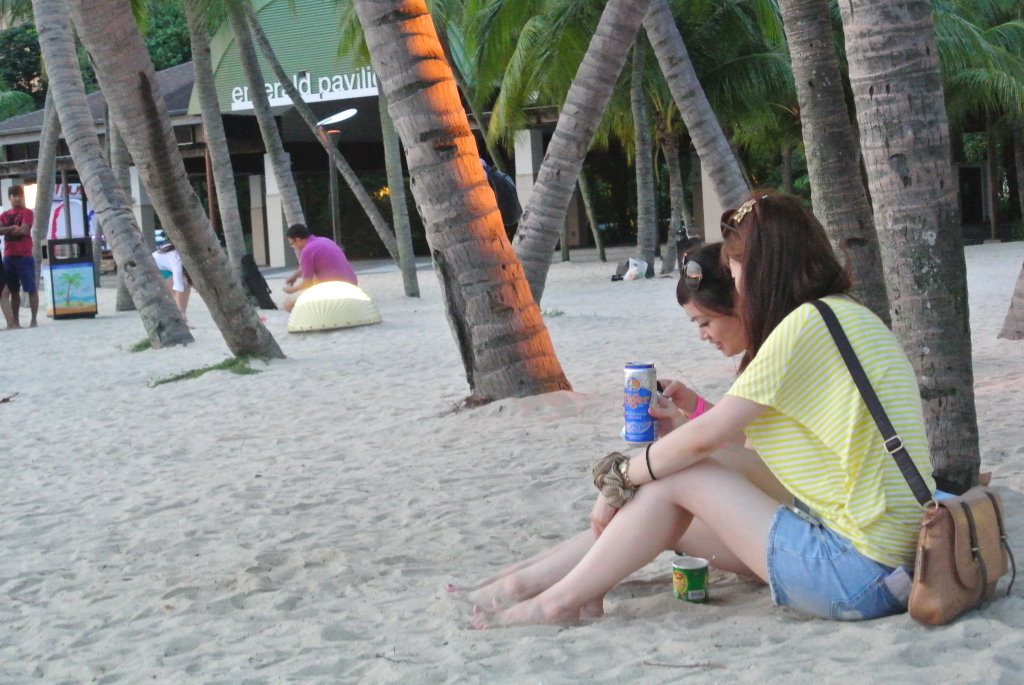 Sun setted down. I use tram bus and monorail to back roapway. but The Jewel Box station staff said that voucher is only for till 5PM.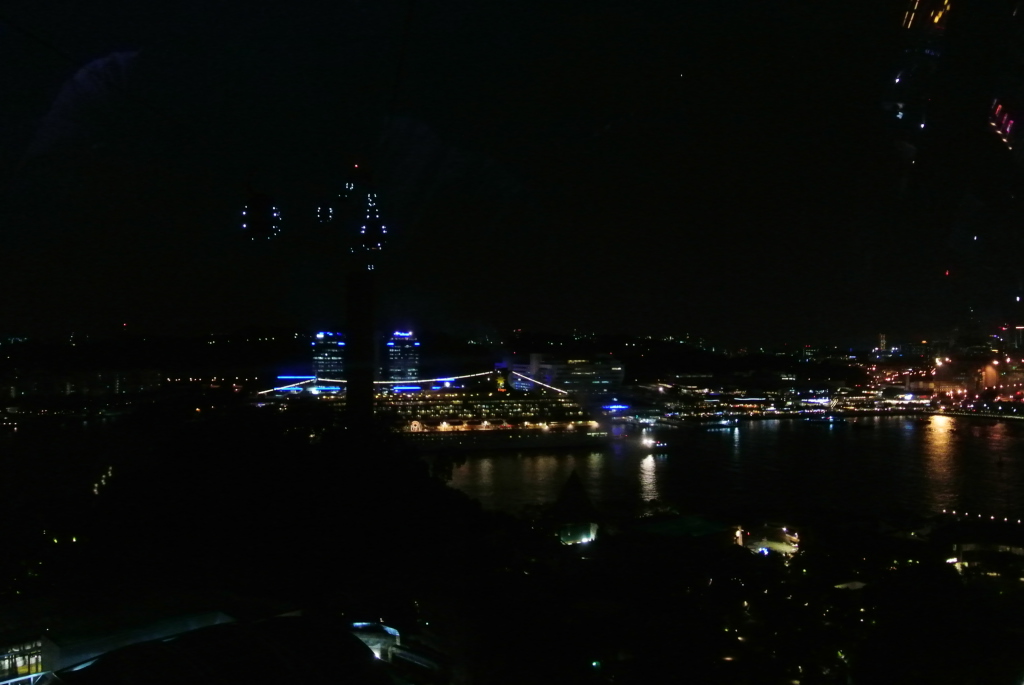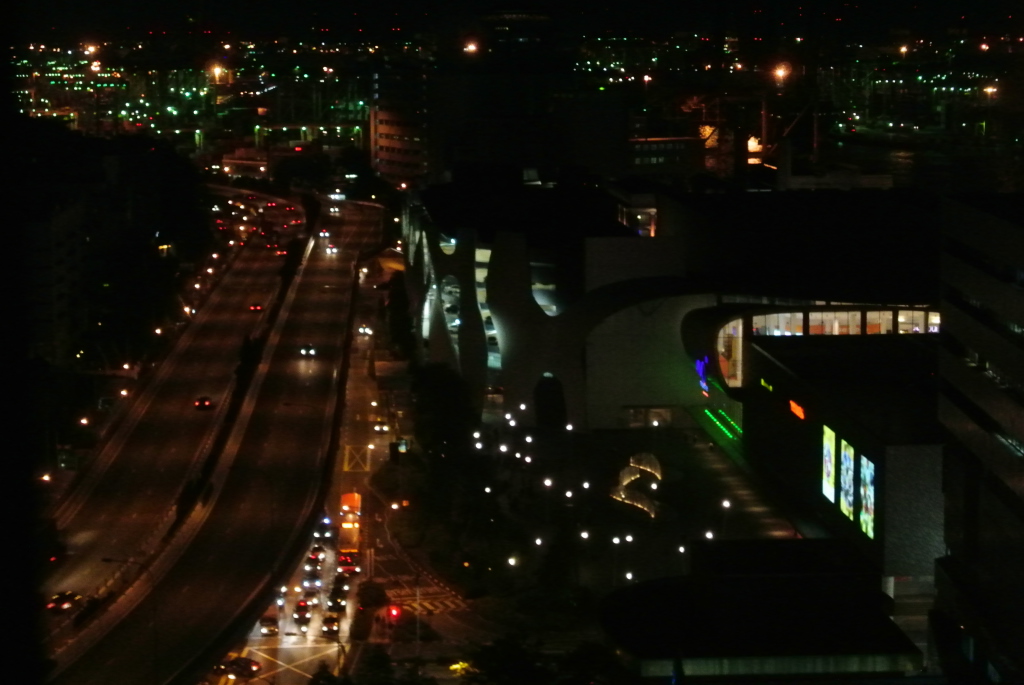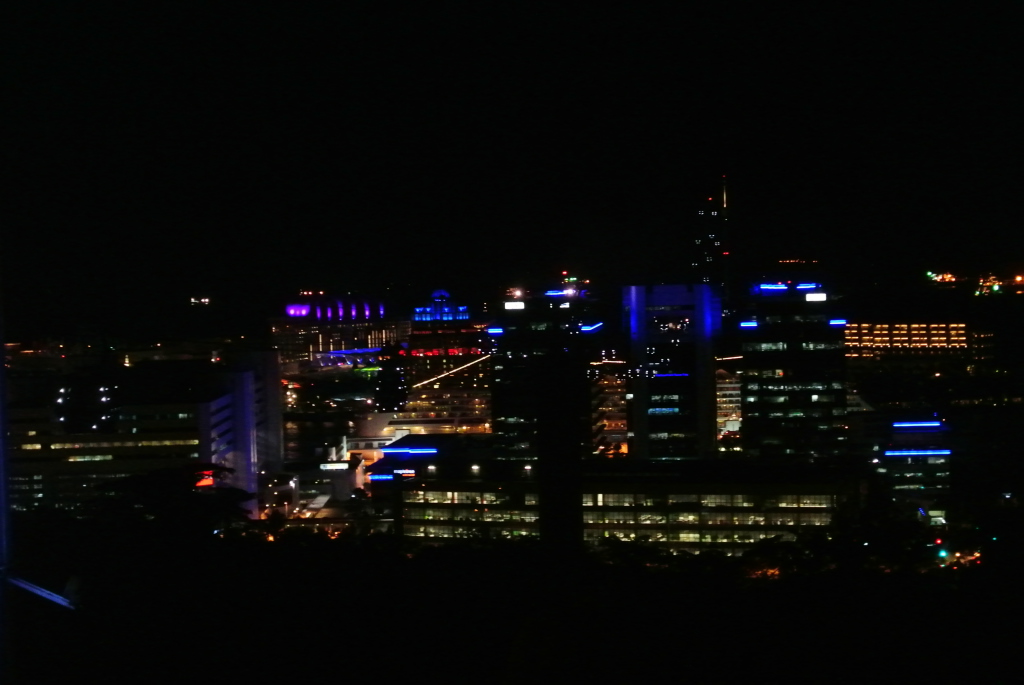 Use MRT and back Little India staion. near of examine, there's big Hokers . order 3SDG Mango Lassi and 4.8SG Mutton biryani . Indian people spilt curry source onto self service cutlery… It's dirty. …but it's very yummy!!!!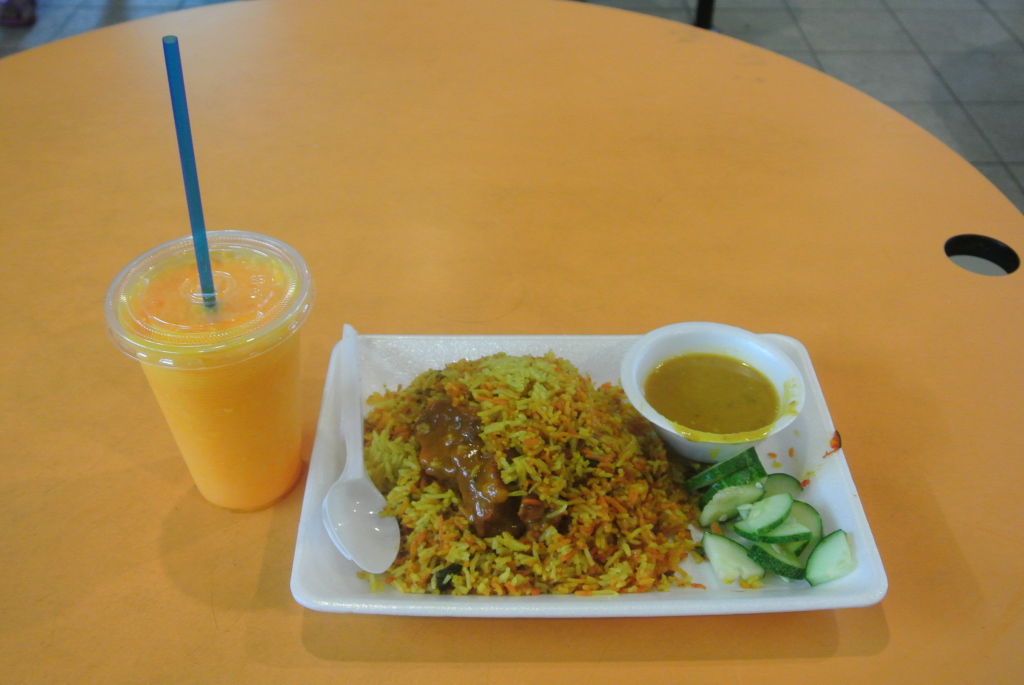 After dinner, spieler call Annyeonghaseyo("Hello" in Korean language)to me. I go and said "I'm Japanese. not Korean, not Chinese". but spieler said "Theres many Japanese, many Korean. come my restaurant!" and take me forcible to his restaurant. I escaped,  but I never think there's so forcible spielerin in Singapore. I feel "Singapore is Clean" is doubt same as first day.
I don't wanna back station cause I escaped from spiele. so I went Serangoon street to take taxi. but all taxi not agree to go Geylang. I went Mackenzie street and finally got taxi to go Geylang. I challenge to use taxi without writing. I said "GeyLang", driver answer "what's lorong?", I answer "sixteenth". Taxi go straight to cross of Guillmard street and 16thGeylang street. it takes 11.94SGD but driver has no little money. I paid 12SGD.

There's many prostitute in south part of 16thGeylang. Japanese guys who wanna buy prostitute and I passed each other. I ask hotel staff to change banknote to coin, bought 1.5SGD coconuts juice, back room. all is same as yesterday. 19th July, total cost is about 12,773JPY(include Hotel). Singapore is expensive!